Media Partners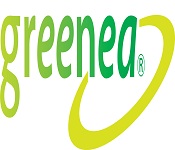 Greenea is a French biofuels brokerage and consulting company founded in 2007. We are a pioneering broker specialized in waste based feedstock & biofuels. The activities of Greenea focus on the brokerage of physical products covering the whole biofuels supply chain: Biodiesel (FAME, PME, RME, UCOME and TME) and feedstocks such as animal fats used cooking oil, crude and refined glycerin.

Beyond offering brokerage services, we offer also consulting services within the biofuels sector. We prepare cut-out solutions in order to help you with your projects. For 10 years we have been following the development of the biofuels and bioenergy markets. We use this expertise for the benefit of our clients who wish to invest in new project or extend their current activities.

For more information about Greenea visit here.
---
Haptic.ro promote the newest Research/Development and Innovation technology and products from industry area. Haptic.ro publish conferences and events news.
Our Goal is Your Target
* Promoting "Future Technology"
* Keep on Business "Save the Date"
* Debate Opinions as "Keynote Speaker"
* "Give a Hint" for Project Financing
* Project Evaluation Expertise
* Media and Technology "PARTNERS"
* Connecting Business through ''Conferences and Events''

"WE LIVE IN THE IDEA AGE WHERE COMPANIES AND INDIVIDUALS SUCCEED OR GOES DOWN DUE TO THEIR IDEA"

For more info please visit our website www.haptic.ro or contact us: [email protected]
---